1/1/22 Roccamalatina, MO Italia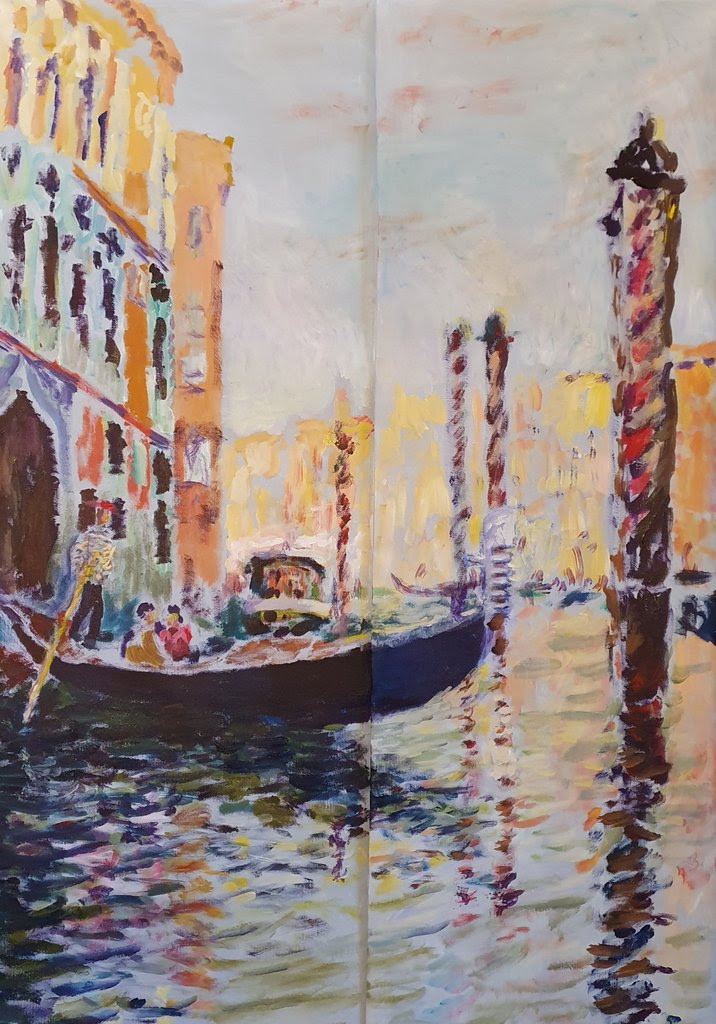 Venice near Accademia Bridge Blair Pessemier 48 x 32" 2 panels (48 x 16" each) 122 x 81cm
Acrylic/canvas 2500.00
Resolutions 2022:
Live fully and wildly while we are alive, Covid and Climate Change permitting
If you can't have any effect on something, leave it ALONE. Put it out of your mind.
Paint -- do art as often as possible.
My resolutions are general this year, with leeway for the ins and outs of external conditions. They are not goals but rather guidelines I turn to when making a decision. For example: sunny and warm, should I do the laundry or go to the beach for the day? BEACH, BEACH, it's outdoors, healthy and fun: living. I've nothing to do this afternoon: make a Lithograph!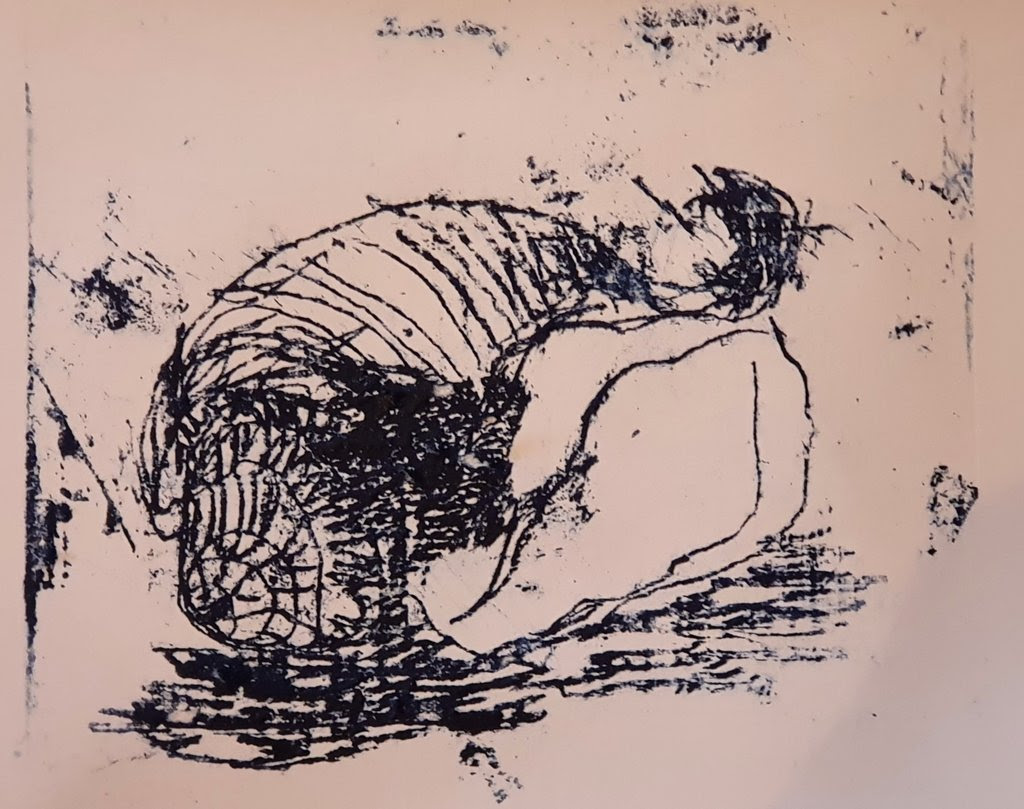 Shell Laurie Fox Pessemier Lithograph, 1/4 5 x 7" 13 x 17 cm 50.00
Of course, we have many wishes for 2022, like for lots of friends coming to visit, and a new dog walking into our life. We'd like to find a giant studio space, maybe an old Italian garage with hundreds of little rectangular windows and sliding doors. We could paint and show our work and have lots of fun.
Oranges with Turquoise Vase Laurie Fox Pessemier Acrylic/canvas 14 x 13" 35 x 33cm 450.00
In the range of possibilities, but not certainties, we have travel plans. If it works out, we're going to be guest artists at an art foundation outside of Paris. We're invited for the second year in a row to California to visit friends and decorate their apartment with art. We would like to take the ferry to Tunisia, paint some pictures, visit friends and find a new pet. Who knows? Italy is on the brink of shutting down again.
We are up early this first day of the New Year. The sun is just coming up and it looks like a good day. Hip hip hooray. HAPPY NEW YEAR!
Leafless Laurie Fox Pessemier Acrylic/canvas 10 x 12" 25 x 30 cm 350.00