Roccamalatina Italy, 19/12/21
Tree in Winter Laurie Fox Pessemier acrylic/canvas 10 x 15" 25 x 38cm 450.00
Writing

artnotes

has been harder for me lately. Blair (my inspiration) is still in hospital. I am sleeping what I think is a little too much, but maybe it's part of healing Covid. We both await our tests this week. I am reading the same book , David Hockney Spring Cannot be Cancelled, for the second time. I really love it – he inspires me.

I painted a few paintings -- its too cold to go outside, so I must look out the windows onto the bleak winter landscape. The sun is lovely, in fact, and I walk around the outside of the house a couple of times a day.

Sunny Day in Winter Laurie Fox Pessemier acrylic/canvas 18 x 8" 46 x 20 cm 450.00
I feel as if my boat has broken from its mooring and I am

asea

. I am not complaining, just aware of floating loose. I speak to Blair several times a day. His new "roommate" also had two covid vaccines and the booster before falling ill. I wonder how many other patients arrived under the same circumstances, according to the rules?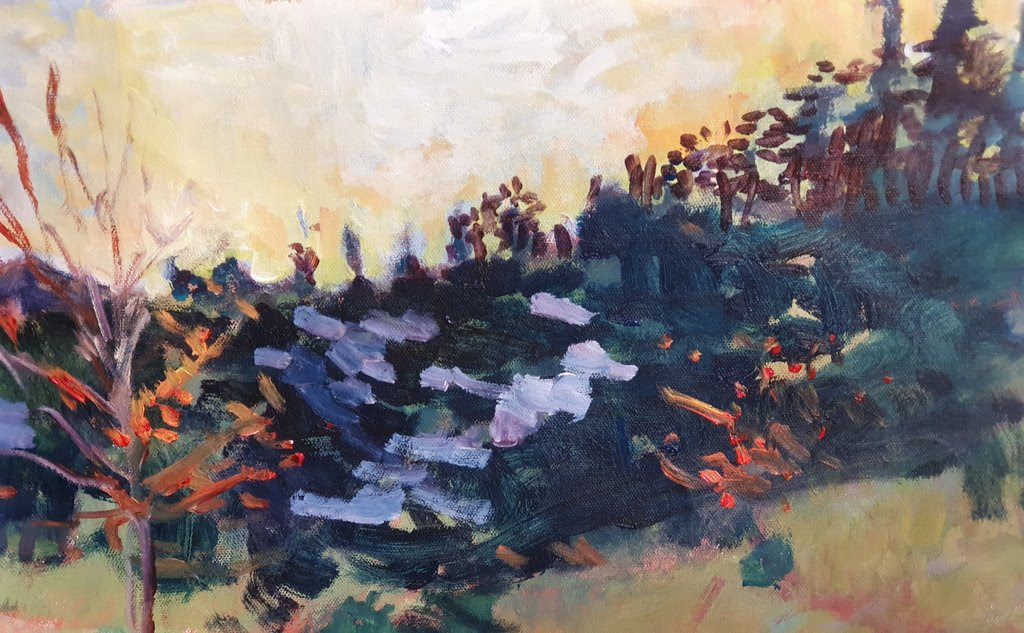 Winter Morning Laurie Fox Pessemier Acrylic/canvas 9 x 18" 20 x 40cm 450.00
This is my time of year to reflect and plan for 2022. I didn't reach my New Year's goals of 2021. They were too literal, and dependent on usual conditions. I am going to be more philosophical in my approach this year. I will throw at least one old resolution back into the hopper: learn to make pizza. A new neighbor in Stimigliano is going to open a pizza school, which will make it easier (although Naples would be more fun, wouldn't it?).

I have learned more than I anticipated in this last year. Mostly it is beneficial, but some I could have done without. It's harder to believe in Santa Claus: maybe I should BE Santa Claus. I will write the things I've learned from 2021 for next

Artnotes

. You rarely learn from good experiences, only the difficult ones. But sometimes the result is worth it.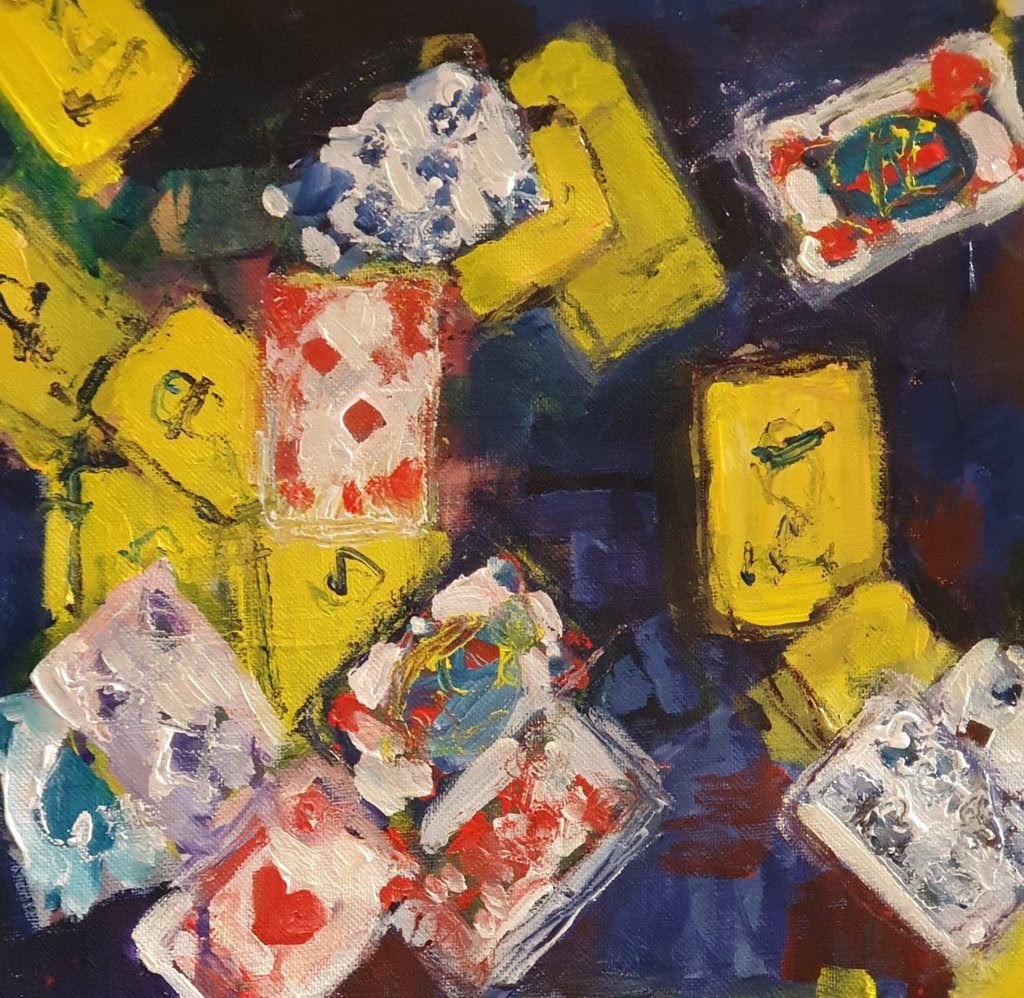 The Cards We're Dealt Laurie Fox Pessemier Acrylic/newspaper 12 z 12" 30 x 30cm 450.00
Blair has sinced been released from hospital